---
TOOLS AND TREASURES
IN PROGRESS
---
2 Templates for Lattices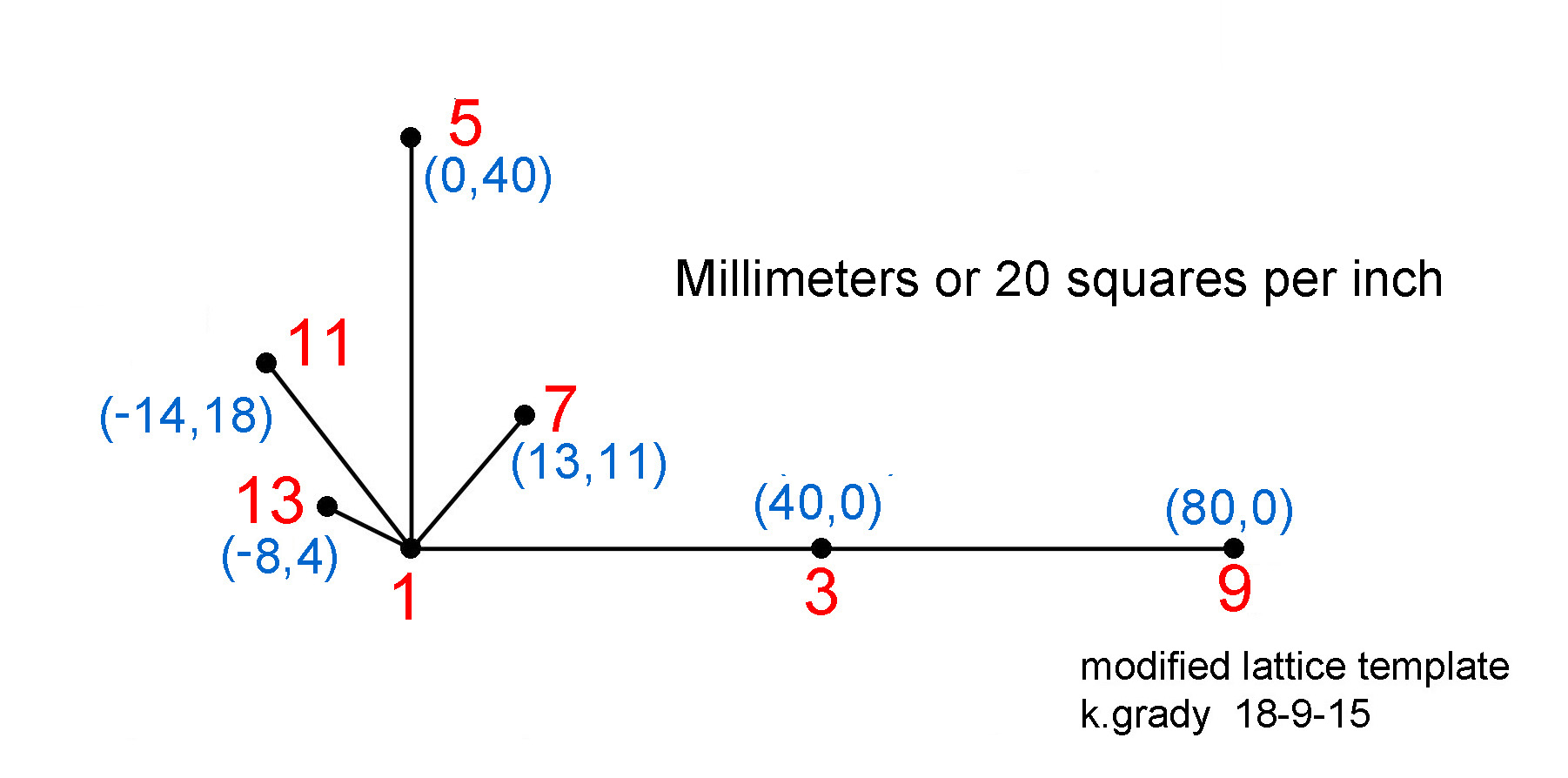 The lattice to the left is the main one used by Wilson throughout the archive. The modified lattice on the right is included here as an option for those who run into problems with the first.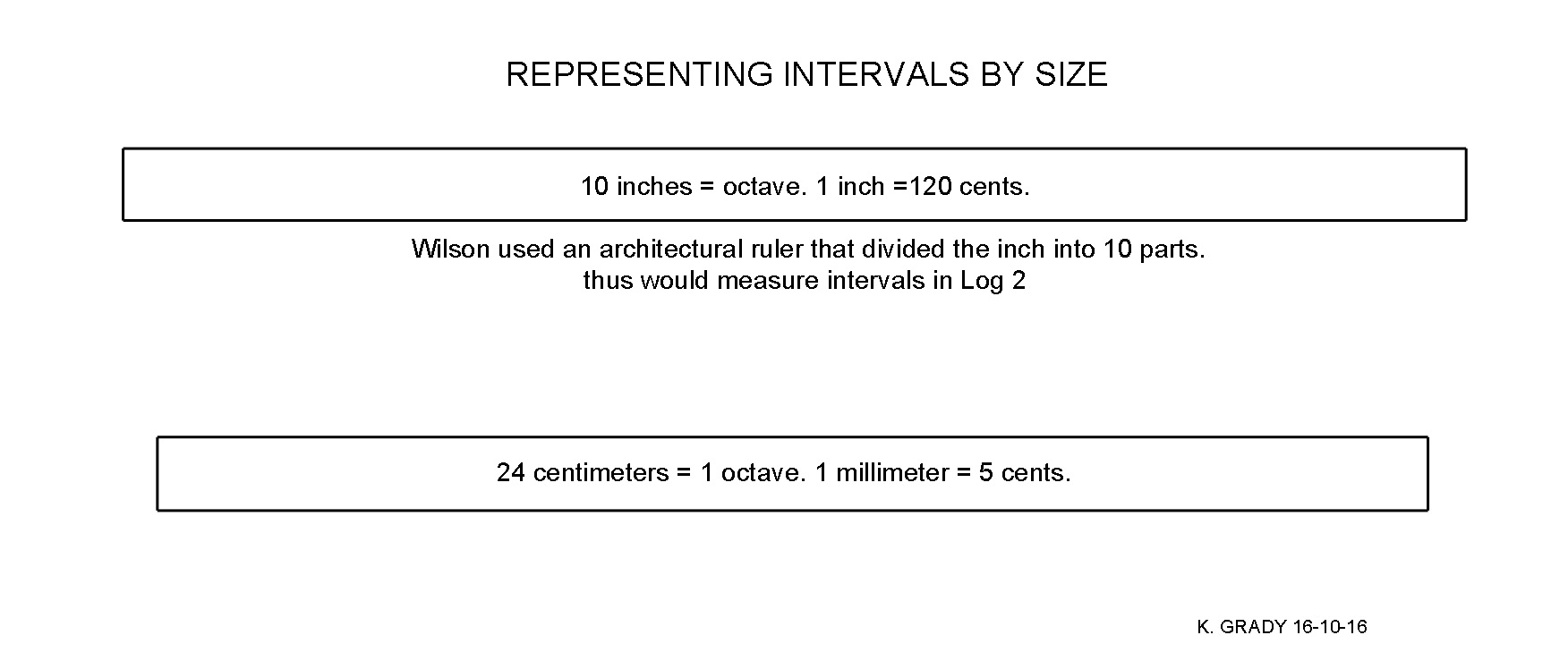 Here are two measuring possibilities for illustrating a scale interms of interval suze horizonally. The bottom is a proposal
for those working in metric where each centimeter is 50 cents.
---
Wilson used the following set of hexany based diagrams to search for possible 22 tone scales. Hexanies being harmonically based structures serve as good starting points due to their compactness and having its multiple relation between it tones. They are included here for those interested in investigating other systems or possibilities within a given ET. They can also be a way to investigate a family of harmonic relationships or structures
. The first paper provides a key to the various 11 limit hexanies which is well worth becoming familiar before looking at the following. See early EARLY LATTICES OF SOME 12 TONE CONSTANT STRUCTURE and EARLY LATTICES OF SOME 22 TONE CONSTANT STRUCTURES for some of the resulting scales
in progress
HEXANIES STELLATED BY FULL HEXADS
HEXANY STELLATED BY A PAIR OF OTHER HEXANIES
HEXANY STELLATED BY A NEW FACTOR
UNION OF THREE STELLATED HEXANIES
---
---